Enter the STM32 Design Contest and Join the Chrom-ART™ Graphics Revolution!
$10000 in prizes to be awarded for creative DMA2D application designs on EvoPrimer

Try the STM32F429 integrated Chrom-ART Accelerator™ (DMA2D) and discover how STM32 is revolutionizing graphical capabilities in microcontroller applications. Then create your own STM32F429 EvoPrimer applications and you can win from up to $10 000 in cash prizes.

The best applications will also be presented at the Embedded World trade show, 25-27 February 2014.

To win, submit applications between 30 January and 15 February 2014. More contest information.
Contest entries are implemented on EvoPrimer STM32F429 tools. Tools are available now:
** Note: If you already own an EvoPrimer or Open4, you can order just the STM32F429 target board to add this device to your development platform.
---

Standalone Programming with EvoPrimer & Open4

An upgrade to "LAB" capability is now available that allows users to program STM32 microcontrollers in standalone operation using their EvoPrimer or Open4 base. In addition, users can monitor application variables and addresses while the application executes using the tool's monitoring capabilities.
Upgrades include all necessary connection accessroies, SD card and firmware upgrade to support standalone programming and monitoring features.
More info...
---
RF Extension Boards are Available Now!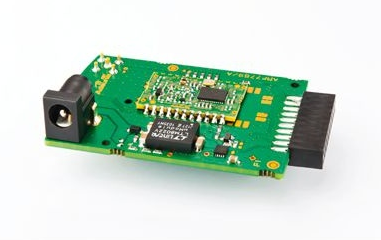 Several extension boards are now available that will allow you to add wireless communications like BlueTooth and ZigBee to your applications. Adeunis RF provides the most complete range of RF extension to include BlueTooth, Wireless M-BUS, ISM band and Narrow band frequencies.