Smart Phone "Companion" & Media Player Win STM32 Contest Top Awards

STM32F429 Contest entries highlight STM32 Chrom-ART™ Graphics Accelerator, available at stm32circle.com
This year's $5000 Grand Prize went to SmartOpen4, a smart phone companion application that, like a smart watch, provides notifications and status updates about the smart phone that it connects to via Bluetooth. Second prize ($3000) and Third prize ($1000) went to ZP Video Player and the game RoboWarz respectively.
The contest, organized with STMicroelectronics, promotes the STM32 family and notably the recently released STM32F429 microcontroller featuring ARM Cortex-M4 core, graphic accelerator and integrated drivers for LCD display and camera.
Applications including the sources are available for download.
---
STM32F429 Chrom-ART™ Makes Eye-Catching Graphics Easy for MCU applications!
Article describes advantages and how it works with sample code to help you get started.

The STM32F429 integrated Chrom-ART Accelerator™ (DMA2D) allows easy integration of complex graphics in your MCU application without complicated code and without bogging down core processor performance. How...?
The DMA2D with the help of other STM32F429 peripherals (SDRAM and LCD controller) essentially calls bitmaps from memory (Flash, RAM, SDRAM) and displays them directly to your LCD. More importantly, the DMA2D can manage the merging of multiple bitmaps on the LCD while respecting their position, layering and transparence.
Francis Lamotte describes how this is done in this informative and complete article at Embedded.Com. He provides simple explanations for how the DMA2D works with samples from the code that is available in the STM32F429 EvoPrimer example sources.
---

Standalone Programming with EvoPrimer & Open4

An upgrade to "LAB" capability is now available that allows users to program STM32 microcontrollers in standalone operation using their EvoPrimer or Open4 base. In addition, users can monitor application variables and addresses while the application executes using the tool's monitoring capabilities.
Upgrades include all necessary connection accessroies, SD card and firmware upgrade to support standalone programming and monitoring features.
More info...
---
RF Extension Boards are Available Now!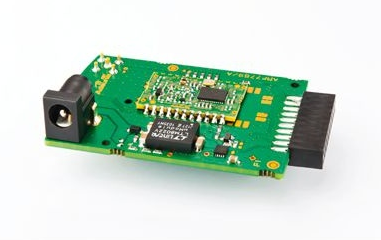 Several extension boards are now available that will allow you to add wireless communications like BlueTooth and ZigBee to your applications. Adeunis RF provides the most complete range of RF extension to include BlueTooth, Wireless M-BUS, ISM band and Narrow band frequencies.